The Combat Zone is a map available from level 50, where players can take full advantage of the PvP functionality of Metin2, sneaking in a kind of "all vs all."
By killing other players, your character will earn Battle Points, with which will get prizes and appear in a special weekly ranking system.
How can I enter a Combat Zone?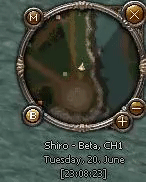 – Click on this letter and a Combat Zone menu will appear that contains important information that should be read. On the bottom right is a button to enter the Combat Zone. Accessing this button will take you to a Combat Zone in 3  seconds.
– The War Zone is open several times a day, opening times can be viewed at left part of window, all is configurable from serverside time start end for each day.
– Entering the battle area is behind the "B" button at the bottom left of the minimap.
– Available from level 50.
– You can not request access to the Combat Zone in a dungeon.
– You can access the map only during the specified opening times.
– Within the zone, the spawn spot is generated randomly.
– You have to wait 10 minutes from the last entry into the combat zone.
---
– Here exist 2 types of ranking table, weekly and general (all time) with top 10 players who have more point, the last slot like (slot 11) is the slot for your, there you can see your ranking position like (position 520 etc, in my case i am on position 20 as rank).
– Here you can see the position of rank 1-10, name, kingdom, points collected.
– In the left part you have the table with informations opening and finish time for each day, they are automatically updated each time they are modified in the server, and the time when the combat zones stops and stops is the server time (freebsd).
– At the bottom of the window you can see the actual real points you can use in the shop.
– In the middle below you can see the status of the gates to the combat zones, when turned on or off depending on the time zone shown in the table will be updated in real time when the letter B in the mini-map is flashing.
---
How can i request a potion battle?
A powerful potion which increases your attack and defence points and bolsters you with +50,000 hit points (only in the map Combat Zone).
On the right side you will be able to ask the system for 3 potions once every 6 hours, but each time you have to kill 100 random monsters, the time elapsed until the next request can be seen in the window as well as the current monsters killed and the maximum limit.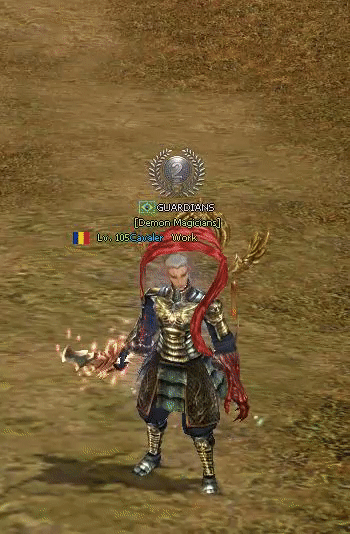 ---
How its working the ranking?
When you leave the combat zone and you are saved, the automatic points will be updated both weekly and general rankings and will be sorted in descending order from highest to lowest, the top 10 rankings , rankings are calculated differently: Points accumulated when you left the combat zone + current points in rank, this means that you will always update your rank every time you have participated in combat zones and you managed to save your points.
The weekly score will be reset at midnight every seven days like Sunday on hour

00:00:00

, automatically.
The top three ranked players will receive a medal that appears above the character, and this will indicate the rank achieved, in the absence of 3 players that week no one will receive any rank.
Every week there are 3 players who will receive the medal, and each other the last 3 will be given the right to the medal and will be given the other 3 new ones.
The size of medal is scaled by camera position.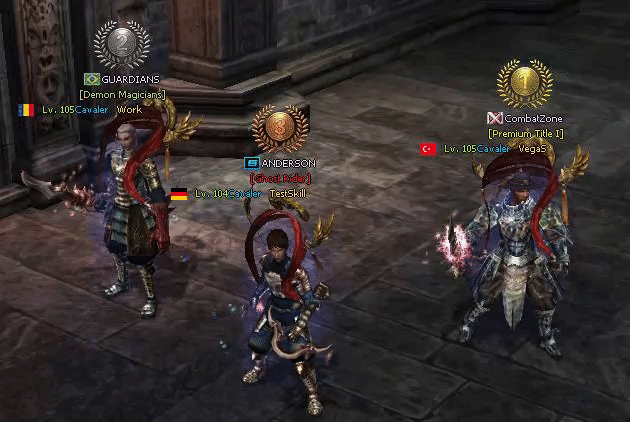 ---
How can I get points?
The only thing you have to remember is that everyone is there to hunt you.
When you kill another player you will get

1

point, if you kill the same player in less than 5 minutes, you will not get any points.
When you kill a player who has announced his withdrawal, you will receive

5

points, but checking for the last killing based on time will exist.
---
What happens if i die?
If you die in a Combat Zone, you need to know that you will lose

half

of the accumulated battle points, the low points will be rounded down, if you have 5 accumulated points, you will stay 2 points after you die.
The more you die in a Combat Zone, the longer the resurrection time is.
The waiting time for restart is' 10 seconds ', which rises by 5 seconds whenever the character is killed within the map, up to a maximum of 30 seconds.
– Restart here, the player will be resurrected in the same place, you will resurrect with 50% hp points.
– Restart in town, the player is resurrected in a random location, you will resurrect with 100% hp points.
– Reincarnation, if patience is not one of your strengths you can use the
  Reincarnation object to resurrect instantly, this item can be obtained from Gardian Combat Zone, you will resurrect with 100% hp points.
---
How can I leave a Combat Zone and save my battle points?
You can leave the War Zone anytime. But this depends on whether or not you have accumulated battle points:
No Battle Points:
You can leave the War Zone immediately by tapping the symbol on the edge of the small map.
Under 5 Battle Points:
If a player who has announced his withdrawal from the War Zone is killed and falls below 5 points of battle, he may leave the War Zone in 15 seconds. It does not have to be revived.
With battle points:
You can leave the War Zone immediately by tapping the symbol on the edge of the small map. As soon as you do that, an arrow above your head will mark you while you wait to leave the War Zone.
Any player who will kill you during this time will accumulate 5 points of battle.
Will suffer a reduction of Movement Speed and seted to max 100.
Your job is to survive another 2 minutes in the War Zone and get rid of the intact battle points.
If you die in the 2 minutes, your retreat from the War Zone will be interrupted and you will lose 50% of the battle points.
After that, you will be able to announce your withdrawal again from the War Zone.
If you try to leave the War Zone by tapping Change Character, Closing the Client or using other means, you will automatically lose all points of battle.
When remaining 15 seconds from waiting withdrawal (2 min) will start a countdown timer what will teleport you and saved the battle points into combat points.

---
Why can not I write or read anything in the Combat Zone?
These features are blocked in the combat zone because it makes the action much more exciting, these configurations can be disabled / enabled from config.
Name, level, alignment, guild, empire flag, target name on minimap by pos, target menu.
Can't use emoticon, duel, party, exchange, whisper (message), chat.
Can I have chances against level 105+ players at level 50?
Yes, every level 50 character may have a chance against high-level players.
Before joining, finish the mission in the ranking window and give you 3 special drops after finishing. The potions can only be used in the Combat Zone. They will increase your hit points and balance attack values.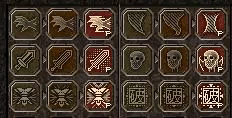 All players' skills are set to

'Perfect Master'

in the Combat Zone.
All players will receive a bonus defense with calculated by a special algorithm by level, the min-max values can be changed too, these are just examples level.
| | |
| --- | --- |
| Level | Defense |
| 50 | + 350 |
| 60 | + 290 |
| 70 | + 230 |
| 80 | + 170 |
| 85 | + 140 |
| 90 | + 110 |
| 95 | + 80 |
| 105 | + 10 |
| 120 | + 0 |
---
What do I need for battle points?
The number of points gathered can be seen at the GuardianCombat Zone store;
| | | |
| --- | --- | --- |
| | Joan | 620, 580 |
| | Pyungmoo | 371, 703 |
| | Yongan | 665, 634 |
From the Guardian, you can change the battle points earned in the War Zone on different objects:
You can only use

100

points a day, every day at 00:00 the limit is reset to 0 and you can buy items from the shop again.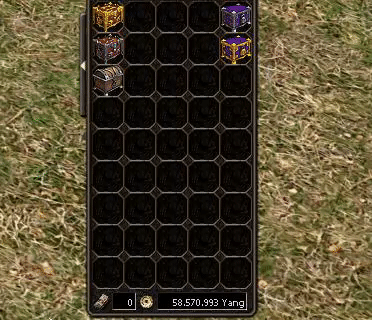 These may contain armor, weapons, accessories, Mysterious Cage, and more.
Some boxes allow you to open them several times.
---
Admin informations:
Everything is written in C++, full optimization code and clean (this is one of the mostly complex system from official and there is a big stuffs)
Structure is full like official just with some changes from my ideas.
Not exist bugs, exploit or other things.
All translation is made from a special table that can be configured very easily because there are indications for each makes.
All is run automatically, you not need to nothing to start or etc, he run alone, stop alone, reset alone all automatically.

Full tables for configs all what you want every settings for the system, with explanation for each one what he do.

The official structure have hidden informations of user, block whisper, chat on cz map, there are a define too for enable/disable if you want that or not.
The cache skills is just for the max 6 skills, if you have skill 7 & 8 he not will get perfect master for them.
Special option if you want to give points for another people.
Special option if you want to reset the limit shop for a special player.
Algorithm bonus defense have a example on c++ code how it working, you can execute and do tests by self on one website what support to compile.
Exist a lot a defines what you can enabled or disabled, that depends of your server gameplay too.
The time configuration is based on server side, automatically when the time is range of settings will started or end combat zone, you need to have datetime seted correctly on FreeBSD for can working properly all.
You can showing the ranking on your web page too.
A lot a features will cooming like mode observers, how many players participate, statistics of battle points for each player, how many deaths have every one and a lot a stuff.

There are a lot a stuffs what i not was write here, is just a 50% of present how it working, as i say here is big stuffs.
| Day | Time of day |
| --- | --- |
| MONDAY | 18:00 – 21:00 Uhr |
| TUESDAY | 18:00 – 21:00 Uhr |
| WEDNESDAY | 19:00 – 22:00 Uhr |
| THURSDAY | 19:00 – 22:00 Uhr |
| FRIDAY | 19:00 – 22:00 Uhr |
| SATURDAY | 22:00 – 23:00 Uhr |
| SUNDAY | 22:00 – 23:00 Uhr |
English isn't my first language, so please excuse any mistakes.
Product price:
300

– Old customers (old customers are those who work with me for over 6 months)

350

– Normal price (under 6 months)